December 5, 2015
KampInd Double Dribble Bibs Debut on "Great Day Washington"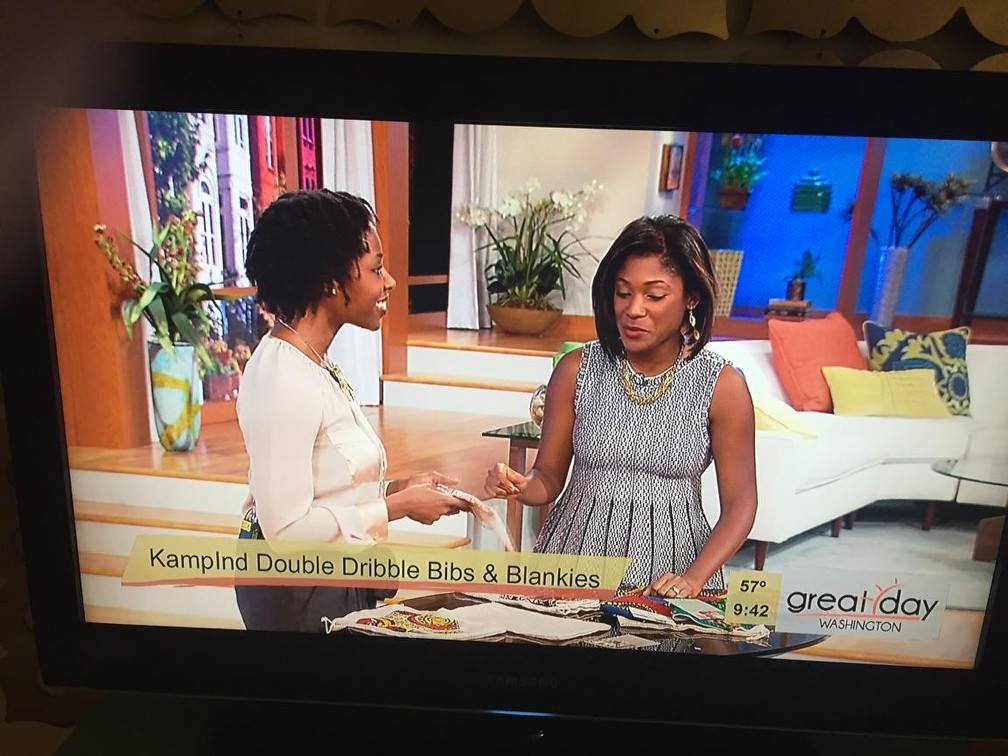 Mid-October, I had the opportunity to be a guest on "Great Day Washington" to discuss KampInd's Double Dribble Bibs and Blankies with host Markette Sheppard.  It was a last minute request, but when a chance like this arises, you've got to say, "YES!"
Please click on the photo above to watch the segment. Thanks again to "Great Day Washington" for this awesome opportunity!
KampInd's new website is LIVE: www.kampind.com
If you'd like to check out KampInd's etsy store, visit: etsy.com/uk/shop/KampInd
The ArtFullness Project is KampInd's U.S. Distributor, so you can find and order their products here: https://goo.gl/UVJWvL
And, for a closer look at KampInd, connect with them on Twitter, Instagram, and Facebook.
What are you going to say "Yes!" to today? Please share below or tweet me @ArtFullnesspjct.